"Our passion at Dataforth Corporation is designing, manufacturing and marketing signal conditioning, data acquisition and data communication product solutions. Our mission is setting new standards of product quality, performance and customer service."

- Lee Payne Founder and President of Dataforth Corporation
---
Dataforth was established in 1984 to provide signal conditioning, data acquisition, and data communication hazard protection solutions to the ever-enlarging factory automation markets. The original entrepreneurial venture was spawned by the Burr-Brown Corporation, an international leader in analog integrated circuits and related products and now part of Texas Instruments, Inc.
Today, Dataforth is a worldwide innovator of signal conditioning, data acquisition, and data communication products. It maintains a positive revenue growth and delivers a steady introduction of new products offering customers high quality solutions for their industrial applications.

Sales and Distribution
Dataforth customers benefit from worldwide distribution of its products and solutions. A network of over 130 US, International and North American Manufacturer's Representatives and Distributors in major markets provide sales and support convenience.
Career Opportunities at Dataforth

Dataforth is always interested in self-motivating professionals who excel within a proactive team environment and share a common goal of exceeding our customers' expectations. Dataforth is an equal opportunity employer offering competitive salaries and excellent benefit packages. We presently have the following positions available.

Dataforth Seeking Design Engineers
Dataforth Corp, Tucson, a world leader in analog signal conditioning, data acquisition data communication products, seeks dedicated professionals for challenging electronic design positions.

Responsibilities include design development of high performance products for the process control industry. Engineers are involved in all aspects of the design cycle from concept through production. This includes development of specifications, circuit analysis and simulation using modern tools, construction and analysis of breadboards, providing pcb layout guidance, prototype characterization, cost reduction, reliability analysis, EMC and Hazardous Location compliance, development of manufacturing test, and working with technicians to troubleshoot manufacturing issues.

Candidates are expected to work both individually and in small groups. Good communication skills are essential for success as interfacing with technicians, engineering support personnel, marketing, purchasing and manufacturing personnel occurs on a regular basis.

Work in a fast paced environment with a motivated staff and be able to quickly see the results of your contributions.

Benefits package includes: Profit sharing, 401K plan w/matching, relocation.

To Apply, Please Contact:
John Lehman
VP Product Development
520.741.1404
Fax 520.741.0762
jlehman@dataforth.com
Executive Management
Key executive management provides solid engineering, marketing and operational expertise that has driven steady, profitable growth in data acquisition, data communication, and signal conditioning.
Lee Payne
Founder and President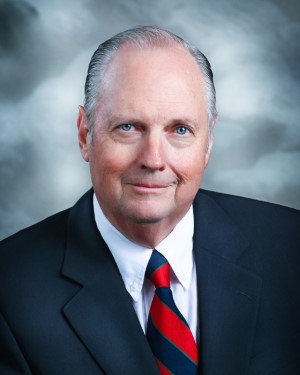 Mr. Payne holds an MSEE Degree from the University of Oklahoma and has more than 30 years experience in engineering including stints with the US Air Force Antenna Test Ranges. Prior to founding the Company, Mr. Payne worked with Burr-Brown Corporation as a design engineer and later as engineering manager on projects in such areas as active filters, high-speed analog-to-digital and digital-to-analog converters, data acquisition modules, remote data acquisition units, and industrial data collection terminals.

Georg Haubner
VP Marketing and Sales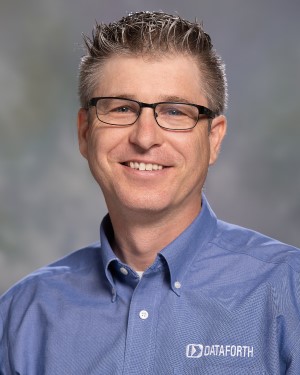 Georg Haubner, who holds an MSEE from the University of Applied Sciences, Munich, Germany, and an MBA from the University of Arizona, joined Dataforth in 2017. Before joining the Company, he held product line management, marketing, and business development positions with Rain Bird, Cirrus Logic, National Semiconductor, and Texas Instruments in the US and Germany. He is a long-time member of Rotary International and belongs to the Rotary Club of Tucson Sunrise.

John Lehman
VP Product Development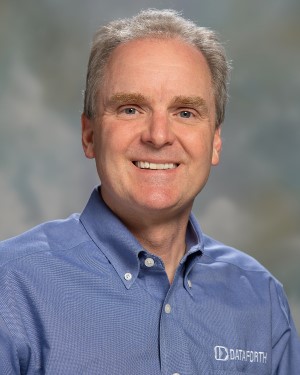 Mr. Lehman has a Master's Degree in Electrical Engineering from the University of Arizona in Tucson and is a licensed Professional Engineer in the State of Arizona. During his employment at Dataforth since 1989, Mr. Lehman has been involved in the design and manufacture of all Dataforth products with emphasis on high performance signal conditioning products. Mr. Lehman has written articles on signal conditioning theory and practice which have been published in various trade magazines.
Otto Fest
Production Manager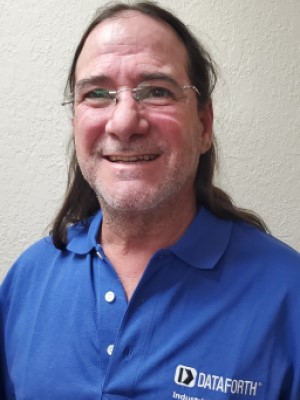 Otto Fest has been working in the electronics manufacturing business since 1988. He held various positions with International Microtronics, Burr-Brown and Hughes Aircraft Company. Otto joined Dataforth in February 2014 and was promoted to Production Manager in 2022.
Joel Lohr
Purchasing Manager
Mr. Lohr is a graduate of the University of Wisconsin with a B.A. in Industrial Operations Management. Prior to joining Dataforth in 2000, Mr. Lohr held Production and Inventory Control positions with Burr-Brown, National Semiconductor, and Exemplar Manufacturing. Previous to that he was an Engineer for Harley-Davidson and the Square D Company. He is an active member and Ambassador of the Arizona Technology Council.
Was this content helpful?
Thank you for your feedback!